| | |
| --- | --- |
| Posted by Author on July 31, 2016 at 4:20 PM | |

Images: Ken Dodds, Hoot Nonny, and Frank Vincentz
They can be found in a diversity of shapes and sizes. They are a familiar piece of American Southern vernacular, and yet there seems to be no consensus on what exactly to call them: wall washer, star anchor, stress washer, anchor plate, and Charleston bolt are a few of the many names that one might hear.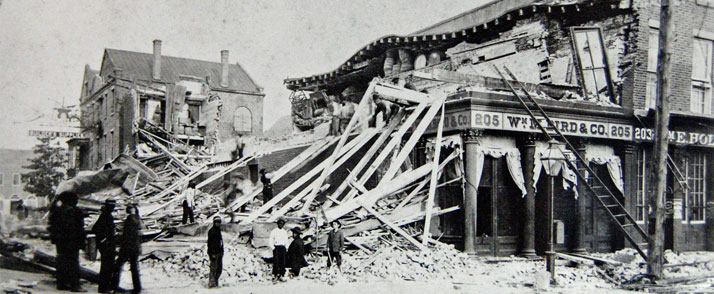 Image: The Post and Courier Archives
While most would file these iron bits under "rustic decor," there is a noteworthy functional difference between a "star anchor" and a purely ornamental "barn star". These anchors have been used for centuries as a means to reinforce buildings around the world against settlement and collapse, but they burst into popularity in the American Southeast 130 years ago when Charleston, South Carolina was struck with a devastating earthquake. Reading descriptions of the 1886 earthquake, a geologically rare but particularly damaging event, is truly shocking, but it explains why these "earthquake bolts" are so commonly seen along Charleston's historic streets today.

Images: Paige Henderson, Marie Beschen, Grover Schrayer, and Ken Dodds
Both authentic anchors and replicas are ubiquitous in Southern antique shops and in the online marketplace, and working these into your garden can inject a bit of borrowed character. If your garden calls for something more unique than the generic star pattern, architectural historians have catalogued a range of Charleston bolts from which to draw inspiration.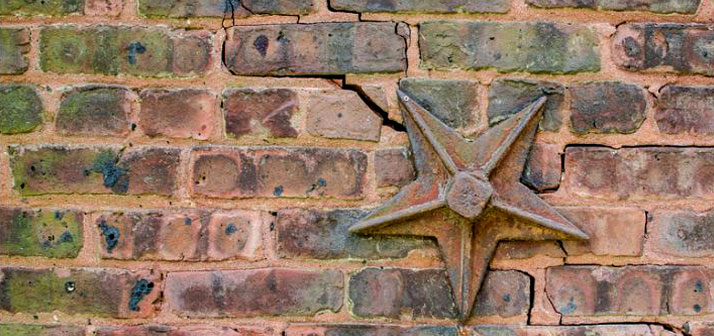 Image: R. G. Lubischer