Note: My next two posts will explore how "enframement" and "enclosure" are achieved in the landscape, with a focus on plant massing.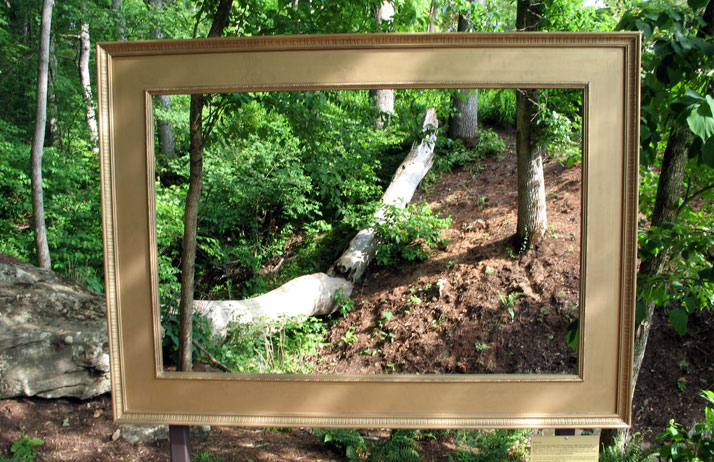 Image: Sam Valentine
Plants -- like all matter in the universe -- have mass. While mass means one thing to chemists and physicists, there is another type of mass that landscape architects and garden designers rely upon: "visual mass."
Visual mass, which can be created from wood, stone, metal, or -- often -- living plants, is one of the most important tools in a site designer's toolbox. It is through the perceived mass of trees, shrubs, grasses, and vines that a garden takes shape.

Image: Henry Vincent Hubbard, An Introduction to the Study of Landscape Design and Bob Radlinski
To varying degrees of effectiveness, all plants can be used to enframe landscape views. Solid, opaque tree trunks can provide a vertical edge to a picturesque view. Lighter, billowy leaves and branches can form the top of a framed view as shrubs or tall grasses can make up the bottom.

Image: Humphry Repton
By selectively revealing pieces of a landscape and masking others from sight, a designer controls the composition. Modifying plant massing can provide visual balance to a scene and it also allows the designer to highlight key thematic features. Some of the clearest demonstrations of this idea of the controlled view is seen in the visuals of Humphry Repton.

Image: Humphry Repton
Humphry Repton was a British landscape designer who was masterfully framing landscape views over 200 years ago. He presented his designs to clients in signature packages he called "Red Books," and included within them ingenious overlay paintings. The overlays, a fine-art equivalent of "before and after" shots, documented an existing landscape condition and allowed the client to flip a panel to reveal the proposed composition.

Images: Humphry Repton
Enframing with plant material can be as simple as the addition of a new shrub or two, but in some cases, controlling a view can require much bolder design moves, including the removal of mature trees or regrading of the landscape. For the right view though, even extreme measures are worth it.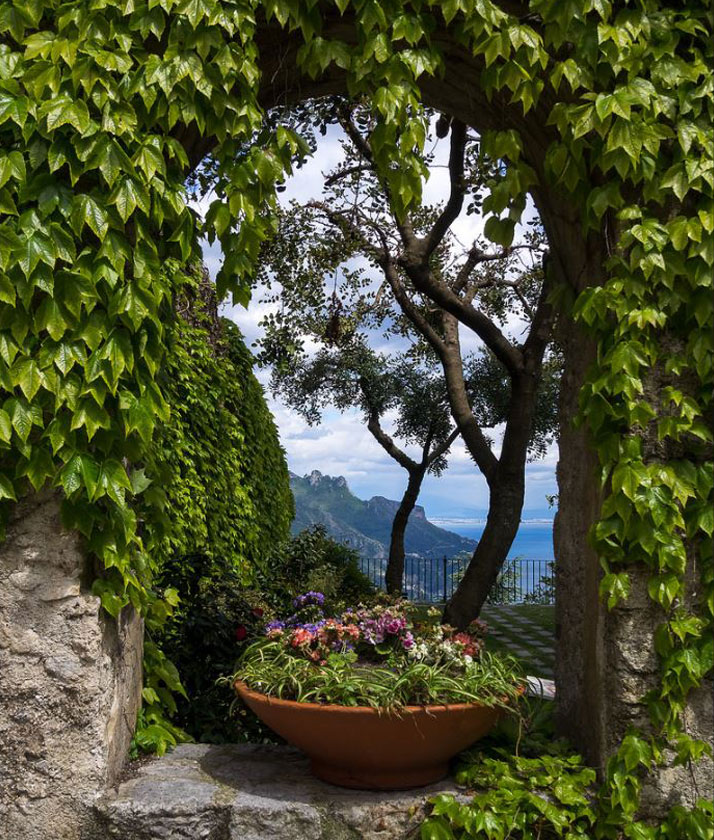 Image: Bob Radlinski
Save
Save
Save
Save
Save
Save