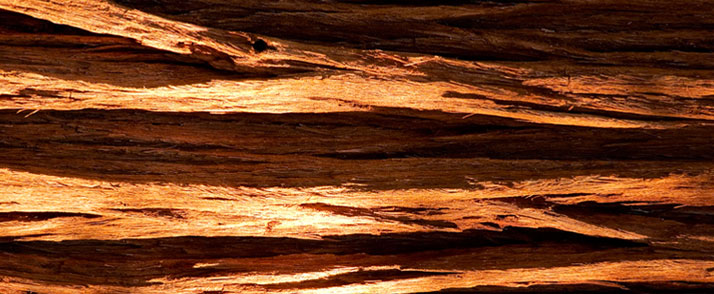 Image: Sean Scanlon
Try this: hand a child a box of crayons and ask him or her to draw a tree. Crayola makes 8-packs, 24-packs, 64-packs, and even 120-packs, but chances are that no matter how many colors a kid has at his or her disposal, when it comes time to fill in the tree bark, a child will habitually reach for the crayon titled "brown."

Image: Sam Valentine
A connoisseur of landscape, though, knows the real story. Burgundy, red, copper, tan, yellow, green, black, and a subtle spectrum of grays are just some of the many colors that a tree trunk's outer casing can offer to the human eye.

Images: Kim Reese, Matt Bruno, Holly Kuchera, Jeff Stewart, and Jo H.
This time of year, most deciduous trees have been bereft of their showy leaves for months and are still many weeks from pushing out spring blooms. To be honest, other than bark texture, color, and branching structure, many trees have little to offer during the winter. Last weekend, however, while visiting the newly opened Franklin D. Roosevelt Four Freedoms Park on the southern tip of Roosevelt Island in Manhattan, I was reminded that even on a pitiless January day, tree bark can be quite stunning.
The memorial was originally envisioned back in the 1970's by architect Louis Kahn, and it is composed of twenty-eight huge monolithic granite blocks, displays a carved excerpt of President Roosevelt's 1941 State of the Union address, and is centered around a bronze bust that is as impressive as it is gigantic.

Image: Sam Valentine
Despite everything else I experienced in this beautiful designed environment, I found the stark-naked, wintry littleleaf lindens (Tilia cordata) to have a surprisingly strong impact. The trees have been planted in a V-shaped skein, and against a blue, cloudless sky, their rust-colored branches had a vibrant, dramatic, and memorable quality.

Image: Sam Valentine
When I was a child, I have no doubt that I too reached for a brown crayon to fill in the trunk and branches of every tree that was born on my school desk. But I also have a vivid memory that shows that I should have known better. Of all the trees on my elementary school's playground, there was one that was my clear favorite. Yes, it was fun to climb and, yes, it provided cool shade on hot, sunny afternoons, but there was actually something else that drew me to it. I still have vivid memories of pulling myself up into the crotch of this tree, which I now recognize was a Chinese Elm (Ulmus parvifolia).
Like pieces of a jigsaw puzzle, I remember the tree's skin was made up of thousands of chunky, flaky scales of bark. Inspecting its bark closely, my favorite tree showed me a surprising array of colors. The bark was speckled in gray, gold, copper, champagne-pink, mustard, silver, and, yes, of course, brown.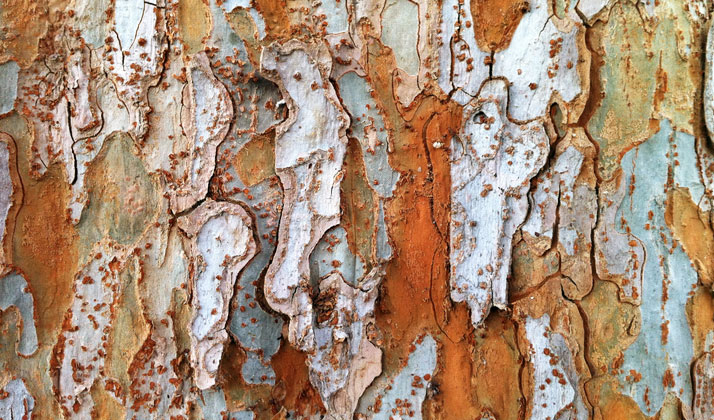 Image: Silvereye
Author: Sam Valentine, BLA, LEED AP