Recently I found an old black and white photo from the 1950s of my grandmother grinning next to a scarecrow she had made for her vegetable garden. The photo was so faded that I couldn't get a good scan of it to include with this blog. My grandmother fashioned her scarecrow using an old flannel shirt and work pants. She stuffed the clothing with straw for the body and filled a pillowcase with straw for the head. I hope her unpretentious and very "unscary" scarecrow served its purpose of driving off birds that were invading her vegetable garden!
Scarecrows are a whimsical and integral part of our fall festivities. We love to add their charm to our fall decorating schemes, along with dried corn stalks, hay bales, pumpkins and gourds. While scarecrows today are picturesque, with cheerful demeanors and vintage clothing, they once served an important purpose in the garden - to scare off crows and other birds from destroying crops.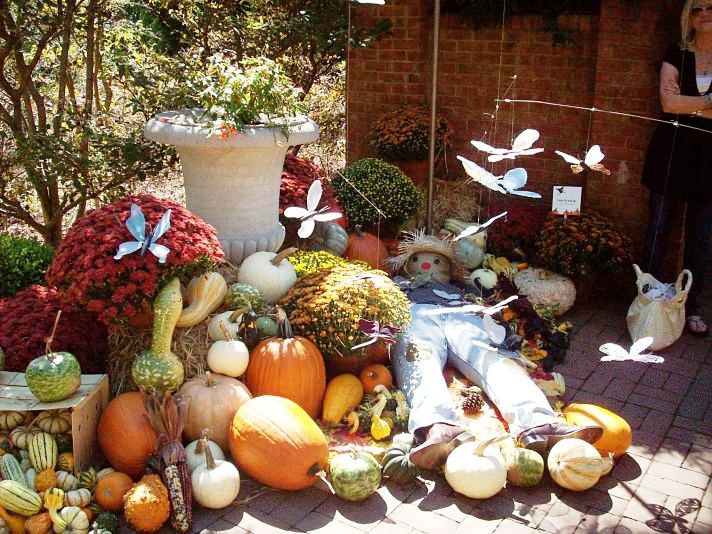 Fall vignette at Atlanta Botanical Garden (Image by Bonnie Helander)

Believe it or not, the use of scarecrows can be traced back to ancient times – more than 3,000 years ago! There are historical records that the early Egyptians, Romans, Greeks and Japanese all used scarecrows to ward off pesky birds. The tradition continued through the Middle Ages in Europe. Young boys and girls actually became live scarecrows called "bird scarers" or "bird shooers".  They spent their time roaming the fields and chasing off birds by waving their arms, clapping blocks of wood or throwing rocks.
After the Black Plague decimated half of Great Britain's population, farmers did not have the luxury of using live bird scarers and started creating scarecrows with sacks of straw for the bodies and gourds for faces. In the 1800s,German immigrants in Pennsylvania also utilized the scarecrow, and here they called them bootzamon, or bogeyman. They dressed the bogeyman in overalls, straw hat and red bandana. A lady scarecrow wore a long dress and sunbonnet. Even before the European emigration to America, Native Americans were already using bird scarers and scarecrows to defend their crops.

During the 1900s and through the heyday of small farms in America, scarecrows were found in most fields.  With the introduction of pesticides, farmers relied on chemical means to get rid of crop pests and the use of scarecrows faded away. While scarecrows are still used today in parts of the world to protect crops, in most developed countries they have been relegated to being part of fall decorating vignettes.
Many public gardens sponsor scarecrow-making contests in the fall including Atlanta Botanical Garden, Cheekwood Botanical Garden in Nashville and the UGA Research Garden in Griffin.  Taking children to view these festive scarecrows is a way to introduce them to the charms of gardening. Plan a trip with them next fall!  Here are a few scarecrows I enjoyed viewing in the past couple years.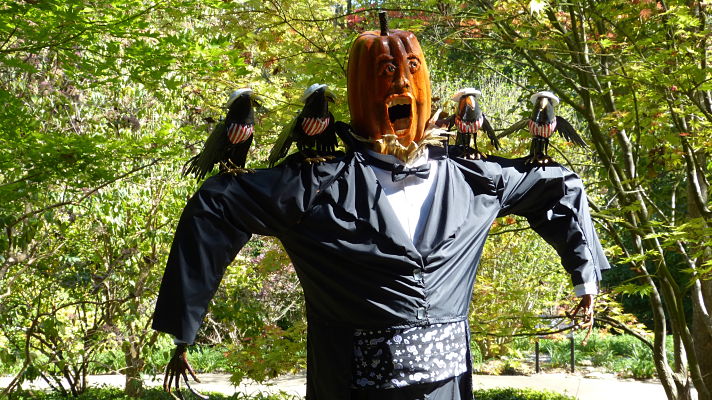 Scary pumpkin scarecrow at Cheekwood in Nashville (Image by Bonnie Helander)


Children's scarecrows in children's garden at Atlanta Botanical Garden (Images by Bonnie Helander)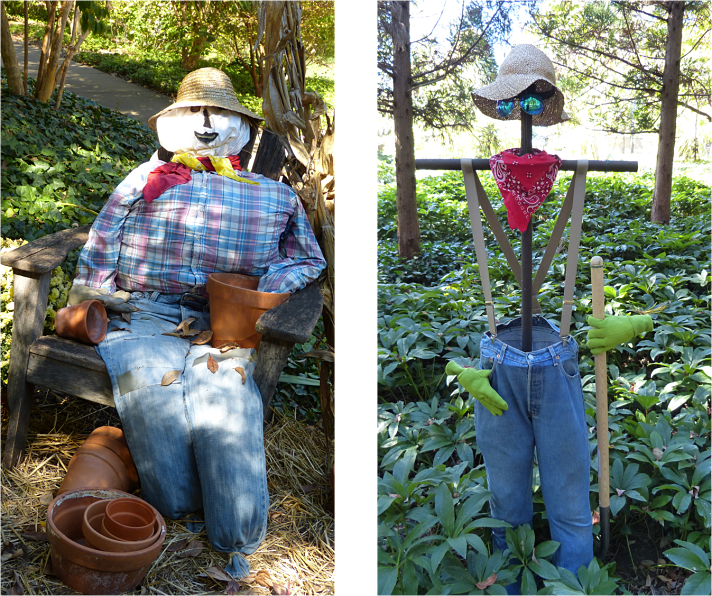 Gardener scarecrow and "invisible" scarecrow at Cheekwood (Images by Bonnie Helander)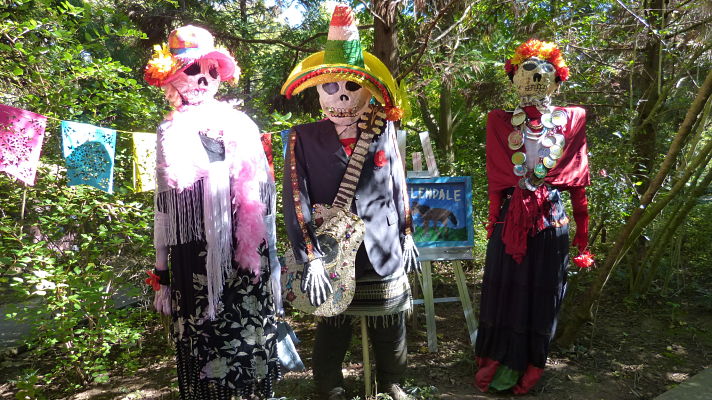 Los Amigos at Cheekwood (Image by Bonnie Helander)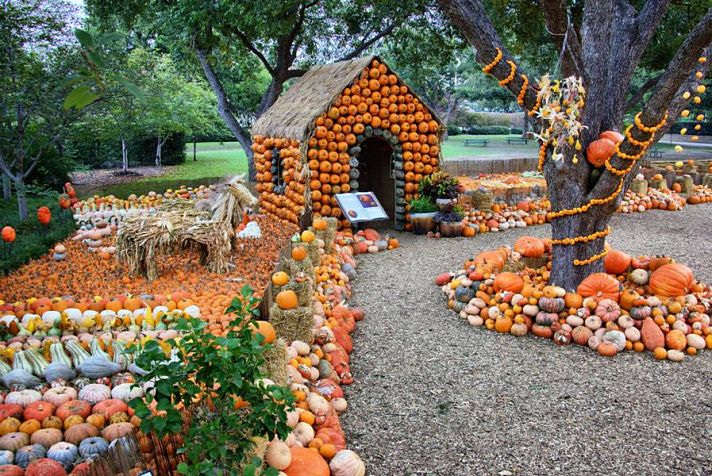 No scarecrows here but a great display from the Dallas Arboretum (Image by Helen Shults)