Image: Sam Jacob
When speaking to a person who has visited this Bohemian capital, the name "Prague" is often said with a knowing inflection. Sometimes this change of pitch is misinterpreted as snobbery or arrogance toward those who have not been, and sometimes that is exactly what it is. Nevertheless, when I arrived in Prague, I carried high expectations along with my luggage.
Prague is renowned for a vibrant arts scene, its progressive culture, and a well-preserved collection of centuries-old buildings and streets. In just an hour of walking the city, I felt these promises had been met, but there was more to the story.

Images: Sam Valentine and Sam Jacob
Most of my visit was spent in "Old Town" and the still respectably ancient "New Town." In my first few steps, I found myself hypnotized by something as unassuming as a security gate. With dynamic geometry reminiscent of a wind spinner, the wrought-iron gates into the Franciscan Gardens dramatically change perspective as one walks between them. The next day, outside St. Vitus Cathedral, I looked underfoot and found that a utilitarian cast-iron drain had been crafted as a piece of modern art.

Images: Sam Jacob and Sam Valentine
Tilting one's eyes a bit higher, a tourist will find Prague's architecture exactly as advertized. Picturesque stone bridges stitch the city together across the banks of the Vitava River. Ornate churches, soaring towers, and even "dancing" modern works line the city streets.

Images: Sam Valentine and Sam Jacob
By the end of my second day, my sneaking sense had firmed up into something more concrete. Patterned cobbles, carved stonework, manicured parklands: nearly every inch of the Prague cityscape has been painstakingly considered. Perhaps this "Old World" craftsmanship is more pronounced to the eyes of an American, in whose homeland asphalt, sheet-metal paneling, and plywood all too often reigns.

Images: Sam Jacob
To me, Prague creates an illusion that the city was "finished" being built hundreds of years back, and that the time since has been spent merely fine-tuning and perfecting the composition. Viewing Prague, both up close and from grand vistas, reveals a city that is not fussy but has been fussed over.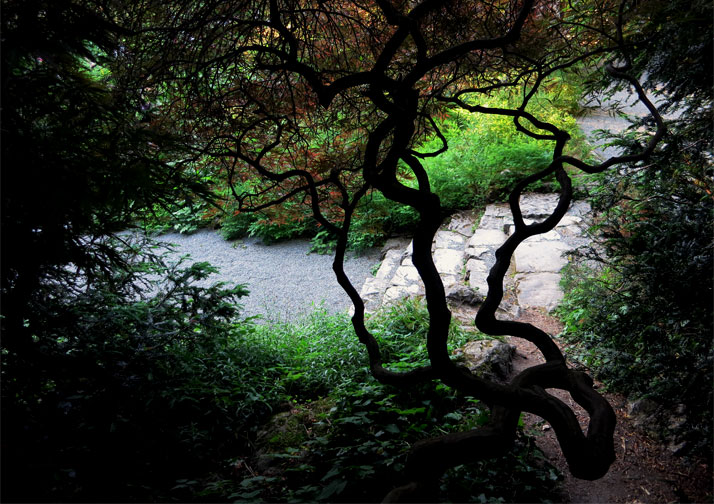 Image: Sam Valentine